Lara is a mom of three boys and Occupational Therapist, a certified life coach and co founder of Play Sense with Meg Faure. Nanny 'n Me was started in Cape Town in 2012. There was the realisation from her own nanny that most nannies have never had the opportunity as children to paint or to build puzzles themselves and may feel reticent to have to initiate such activities with the child they care for. So with a passion for creativity, a love for little people and nannies as well as experiencing the struggle of being a working mom, the idea was born. She left her UCT position and put all her energy into growing Nanny 'n me.
Zandile Mahola
Growing Together (Khayelitsha)
Zandie started with Nanny 'n Me in April 2016. She is a mother of two and stays in Delft with her family. She studied Early Childhood Development and has worked with children between the ages of 0 to 6 years for over 5 years in an NGO in the township. Her love for children grew when she had to raise her younger siblings at an early age. She looked after her epileptic brother and her sister who has an intellectual disability. From 2016 to mid 2021 Zandie was our fantastic workshop manager, doing an amazing job of packing about 88 kits per week for all the Cape Town groups. She now manages and runs our Growing Together programme which runs in Khayelitsha with mums and little ones between the ages of 0 to 3 years. She also assists franchisees by occasionally facilitating groups when needed.
Wendy is an occupational therapist, wife and mom. She loves to work with children of all ages and considers it a privilege to grow alongside the special women who have the important job of being their nannies. After running groups for 8 years, she now manages our ongoing operations and provides ongoing support to all franchisees all over the country.
Sinead Smith
Pretoria and Midrand
Sinead, an occupational therapy graduate from Wits, has a passion for empowerment and social justice with a history of NGO and volunteer work. She has gained experience in early childhood development and caregiver training through her time spent running a children's developmental clinic at Tygerberg Hospital. Having worked for Nanny 'n Me in Cape Town, training nannies in child development and stimulation, she is now managing and running the Pretoria, Midrand and Johannesburg Nanny 'n Me operation in Gauteng.
Priscilla Rautenbach
Edenvale
Priscila is a wife and mom to a little girl. Her family, friends and faith are very important to her. She loves organizing, creating (mostly in the kitchen) and being outside. She finds fulfilment in her job, where she gets to work with incredible little beings and their families. She is so motivated by children, who despite challenges can still have fun and achieve so much over time with the right support and in the right environment. Priscila has a special interest in working with little ones, children on the autism spectrum and with those who have feeding difficulties. She is a co-owner of the Edenvale and surrounds Nanny 'n Me franchise.
Natalie considers being an Occupational Therapist a great privilege. She has treasured her experience and takes every opportunity to learn, share and help others. She is enthusiastic and enjoys being creative. She enjoys working with children, families and nannies. Her favourite part of her job is being part of a journey where she can watch children flourish and gain the confidence to achieve and be themselves. Born and raised in Johannesburg means she is used to the hustle, bustle and business of city life. She knows that nannies are a special part of some of our family's journeys and knows how special it is to be part of the imparting of knowledge about childhood development!
Liandrie de Groot
Bloemfontein
Liandrie graduated in 2016 from the University of Pretoria as an Occupational Therapist. She is passionate about helping people to unlock their potential and see their true worth. She loves educating nannies on their important role as a caregiver in their child's life. Seeing each child learn and develop through play makes Liandrie full of excitement! Liandrie lives in Bloemfontein with her husband and is part of the Bloemfontein franchise.
Roxanne van Zyl
Cape Town Northern Suburbs and Northern Southen Suburbs
Roxanne qualified as a Speech and Drama teacher, before taking up a position at Parklands College. An offer from Disney Cruise Lines sent her across the world to work with children on multiple ships as a Youth Activities counselor. Roxanne then joined the Nanny 'n Me team in 2016 where she found her passion in facilitating classes and watching little ones develop. The social aspects of empowering nannies and indirectly, their communities, is a very important aspect to her. Roxanne has a son, Jackson, and very supportive husband Nick. She is the franchise manager of the Cape Town Northern Suburbs, Claremont and surrounding areas and Observatory and surrounding areas.
Years of homeschooling have solidified Karen's appreciation for the role of secure attachment in neurodevelopment and learning, and she loves that Nanny 'n Me's curriculum celebrates the bond between nanny and child as vital to learning. She has been grateful for the influence of her training as an Occupational Therapist on her homeschooling journey with her children.
She thinks that Nanny 'n Me's structured weekly groups and hands-on learning approach is excellent as nannies are able to hone the application of the knowledge they gain. This builds confidence, and parents can have peace of mind that their nanny will be able to implement play-filled stimulation with their little one at home.
She loves walks on the farm where she lives, drinking tea with a friend, the Drakensberg mountains and sharing reading-aloud stories with any child who is willing to listen.
Colette Owens
Cape Town Meadowridge and Surrounds
Colette graduated from UCT as an Occupational Therapist in 1997 and runs the Nanny 'n Me Meadowridge and Surrounds Franchise. She worked in Remedial Paediatrics after graduating and then spent 5 years in London working as a locum, including a year at Great Ormond Street Childrens Hospital. Colette was a stay at home mom for 10 years and while her children were young she developed a love for the 0-3 year age group, gaining first hand appreciation of the educational and developmental benefits of stimulating play for babies and toddlers. Colette also works part time for The Gospel Coalition Africa as Editorial Director and Acting Executive Director.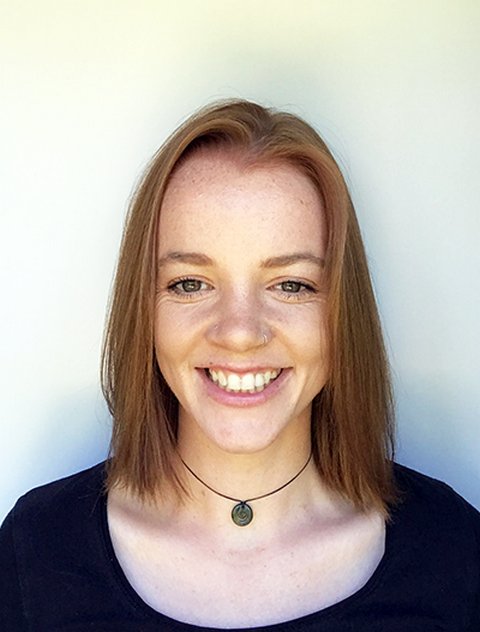 Jennifer Power
Cape Town City Bowl and Atlantic Seaboard
Jen is a teacher with a love for children and watching them develop to their full potential. She qualified with a B.Ed in 2011 and Honours in Educational Psychology in 2018. She has been teaching for over ten years and has experience with a vast range of different ages. Most of her time teaching has been with young children, but she also has experience teaching teenagers and adults during her time as an English teacher in Vietnam. She is a dog mom to a rescue named Ruby and spends as much time in nature as possible. She has been a facilitator at Nanny n Me since 2017 and she is now managing and running the Cape Town City Bowl and Atlantic Seaboard franchise in Cape Town.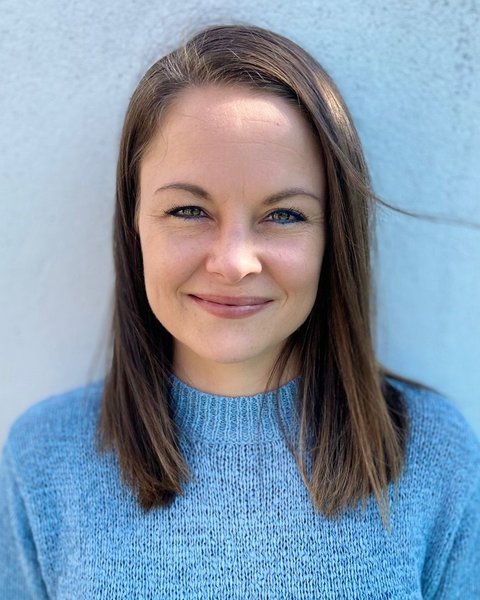 Sandra Jolly
Cape Town Deep South
Sandra Jolly has spent the last 10 years working on the cruise liners in high pressure, target driven environments. She was often given the role to train the teams and this is when she realized that her biggest passion was teaching people, and watching their confidence grow as they were empowered. She believes that people have the ability to be whatever they want to be and children, the blank canvases that they are, now have the opportunity to start off on the right foot.
With Nanny 'n Me, not only are we helping the children to grow, we are helping the nannies who are so essential to this process to benefit hugely thems
Courtney Mercer
Port Elizabeth / Gqeberha
Courtney is an Occupational Therapist and mom of two. She graduated from The University of Pretoria in 2013 with special interest in paediatrics and psychiatry. She currently works as a school-based occupational therapist in various well-known schools in Port Elizabeth. She is passionate about inspiring growth in parents, teachers, nannies and caregivers of little ones to ensure that children are nurtured, appropriately stimulated and supported in the best way possible. She also loves facilitating workshops to help educate, empower and positively influence those in her community. Courtney has found much joy in training her own nanny and now owns and manages the Nanny 'n Me franchise in Port Elizabeth. She finds it a huge privilege to be part of many families' journeys during the most crucial stage in a child's development. Courtney also is an avid blogger, adventurer and play-enthusiast.
Cayleigh is a fun, loving and caring person who is a qualified Foundation Phase teacher with 12 years of experience. Cayleigh has a Bachelor of Education and two Honours degrees; one in Remedial Education and the other in Educational Management. She is passionate about kids and empowering those around her. Cayleigh loves animals and has two gorgeous dogs named George and Mbili
Amy Humphries
Pietermaritzburg and Midlands
Amy graduated as an Occupational Therapist in 2014 and completed her community service year in Winterton KZN in 2015. She has spent the last 5 years working in the field of Adult Physical and Neuro rehabilitation and runs her own private practice in Pietermaritzburg and surrounding areas. She has a passion for working with people both young and old and is excited to grow the Nanny 'n Me community in KZN. Amy has always had a love for little ones and is passionate about empowering and upskilling those who care for them.