Lara is a mom of three boys and Occupational Therapist, a certified life coach and co founder of Play Sense with Meg Faure. Nanny 'n Me was started in Cape Town in 2012. There was the realisation from her own nanny that most nannies have never had the opportunity as children to paint or to build puzzles themselves and may feel reticent to have to initiate such activities with the child they care for. So with a passion for creativity, a love for little people and nannies as well as experiencing the struggle of being a working mom, the idea was born. She left her UCT position and put all her energy into growing Nanny 'n me.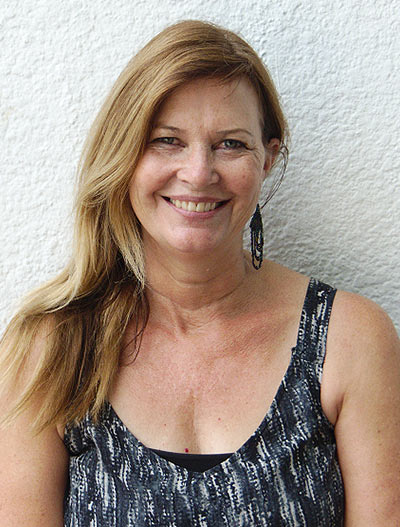 Jill has been practicing as an occupational therapist for more than 20 years, working with children in the USA as well as South Africa. She loves interacting with children, and is a mom of two children. She also currently works in providing training and support to children with special learning needs part time and is thrilled to be part of the team at Nanny 'n me.
Wendy is an occupational therapist, wife and mom. She loves to work with children of all ages and considers it a privilege to grow alongside the special women who have the important job of being their nannies. She also manages the ongoing operations of our Cape Town, Southern Suburbs branch.
Amy graduated in 2014 from UCT as an Occupational Therapist. She worked in the communities and clinics in Kimberley, where she started developing a passion for empowerment through training and adult education. She loves children and works part time using her occupational therapy with children and families in Strandfontein. Amy loves working at Nanny 'n Me and enjoys meeting and getting to know the amazing nannies and spending time with the adorable babies. She is married and lives in Plumstead with her husband and two very cute kitties.
Cara is an Occupational Therapist with a love for people and seeing them grow to their full potential. After working for a year in the Free State in 2015, she began running groups for Nanny 'n Me in April 2016 and has never looked back. She is passionate about empowering nannies and families to bring up children with the right tools to make a mark in the world. She sees potential for greatness in each child she meets!
Christine was one of the former owners of a company called Super Nannies which specialised in the placement and training of domestic nannies. She had a wonderful nanny who was instrumental in her starting a business to empower nannies. She worked with autistic children prior to having her own. She is the mother of two, a son and a daughter. As a toddler, her son was diagnosed with proprioceptive sensory disorder. This is when she was introduced to the benefits of OT and how it assisted his sensory development. She enjoys working with toddlers, babies and nannies and loves seeing them thrive and grow in the Nanny 'n me programme.
Charissa graduated in 2011 from the University of Stellenbosch with a degree in Occupational Therapy. She finished her Community Service in Clanwilliam and then spent two years working at Groote Schuur Hospital, specialising in adult spinal-, orthopaedic- and hand injuries. She serves with her husband at Jubilee Community Church in various ministries, especially with the youth, as her husband is the full-time youth pastor. They have a little boy. Charissa is very passionate about empowering nannies and seeing nannies grow in their knowledge and understanding of Early Childhood Development. As she became an aunt at the early age of 10 she has always loved being around little kids and loves being able to do this every day. "Nanny 'n Me has given me the opportunity to do a job that I love, I cannot wait to get to work every morning; that is truly special."
Roxanne studied Speech and Drama, graduating in 2013 where she was then offered a teaching position at Parklands College. An opportunity arose for her to pack up and move overseas to work on the Disney Cruise line. She thoroughly enjoyed working with children from all over the world. Now that she is back in Cape Town, Roxanne has been a part of our team since 2016. She loves working with little ones and watching them develop. Her passion for empowering and teaching the nannies is so important to her. Roxanne has a very supportive husband, Nick, who stands by her side. She also assists Lara in the office in the afternoons.
Cath graduated as an Occupational Therapist together with Lara in 2006 and after her Community Service year took an unconventional career journey involving care work, photography and social justice issues, and eventually landed up at Nanny 'n Me in 2014. She loves children and feels she's gaining daily insights into development as she watches her own two boys (Matthew and Samuel) play and learn! Two of her favourite aspects of the groups are seeing how quickly the little ones grow and seeing how the groups empower the Nannies to learn about early development. It's a privilege to see them both develop.
Tiffany was born in Johannesburg where she spent many years successfully pursuing a career as a professional ballerina. She moved to Cape Town in 2008 to study Occupational Therapy at UCT. She initially worked in the field of adult physical rehabilitation but soon found her passion in childhood development. She joined Nanny 'n Me in 2017 after working in a private paediatric practice for three years. She continues to run her own practice at a school and is currently completing her training in the field of Sensory Integration. Tiffany lives in Mouille Point with her husband Jono, daughter Holly and pug Zoé. She loves cooking, travelling and spending quality time in nature with her family.
Lara is an Occupational Therapist, specialised in Sensory Integration and Public Health, who has been working with children since 2009. She has worked in private practice and school-based settings in Kwa-Zulu Natal and Cape Town, and began running groups with Nanny 'n Me in 2018. Lara is passionate about working to improve child development at a community level, which Nanny 'n Me does so wonderfully, and loves being able to work with young children, while empowering women at the same time. In the afternoons she works part-time at UCT and spends her time with her husband and playing with her beautiful daughter.
Tracy-Jean is an occupational therapist and mum of six. She ran a practice with paediatric learning difficulties while raising her growing family.
Since January 2016 she has worked with Nanny 'n Me and absolutely loves seeing the nannies grow in their knowledge and relationship with the child they care for. To see their confidence and self-worth grow is beyond valuable to her. She also loves the caring network that tends to develop between the ladies in the groups, transcending cultures and language groups.
Tracy-Jean has always had a heart for reconciliation and interaction between groups and cultures and seeing barriers being dissolved between people. In many ways working with nannies from all cultures and experiences, as well as with little ones and their families touches on that.
Jennifer is passionate about building a foundation through child education, which leads to the building blocks of higher education and life skills. Jennifer is married with two wonderful children Roxanne and Michael, they grew up with her involvement in the company "Smile Education" 20 years ago. Jennifer loves being involved in her local church.
Working with Lara and the Nanny 'n Me team , is a privilege and hugely rewarding experience for her, especially having the ability to enlighten and facilitate "your little ones" , empowering their carers, with knowledge that they can constructively interact with the children on a day-to-day basis. Plus take home to their own family and community. Jennifer also steps in to cover for facilitators that may be sick or on leave.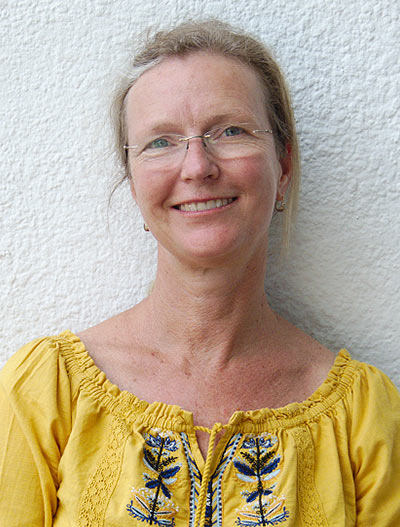 Susan graduated as Occupational Therapist in 1989 at Stellenbosch University. She has three sons and had her own playgroup when they were little. Susan is passionate about being an Occupational Therapist and seeing its value in play, using art, exercise and activities to empower people to be their best. She has worked with groups young and elderly for more than 20 years. She has recently joined the Nanny 'n Me team in Somerset West.
Monique is passionate about seeing her local community being empowered to learn and grow as they nurture the children in their lives. Her heart's desire is to see children grow into everything they were created to be. She is gifted in administration and organising and is our incredible administrative manager.
The nanny who inspired it all! Tshidi is an essential part of our team, lovingly looking after Lara's boys and together they have tried and tested every activity at Nanny 'n Me –many times!
Zandie started with Nanny 'n Me in April 2016. She is a mother of two and stays in Khayelithsa with her family. She studied Early Childhood Development and has worked with children between the ages of 0 to 6 years for over 5 years in an NGO in the township. Her love for children grew when she had to raise her younger siblings at an early age. She looked after her epileptic brother and her sister who has an intellectual disability. She is now our workshop manager and doing a fantastic job of packing about 88 kits per week for all the groups. She sometimes facilitates groups when needed.