Do you worry about what happens at home while you're at work?
With Nanny 'n Me you don't have to worry. At our weekly group sessions, your child enjoys a fun learning environment while your nanny gets hands-on training from our qualified facilitators. Keep track of your child and nanny's progress with weekly reports and see the creativity unfold at home as they complete their home fun activities. Have peace of mind that your child is getting the care and attention they deserve.
We have groups for different ages
Toddler Groups
14 months – 3 years
We have Virtual and Face-to-Face Groups
Physical (Face-to-Face) Groups
Virtual (Zoom) Groups
Weekly sessions
Facilitators run weekly sessions for babies or toddlers written by a mom and Occupational Therapist using our tried and tested curriculum with over 3000 nannies and children
…More info
We come to you
We have classes in a home or hall so nannies can walk to the venue. In this way neighbourhoods get to know each other as well
…More info
Upskill your nanny
Nannies get so many ideas to continue the fun and learning at home. Every 6 weeks she receives a certificate and can work her way up to GOLD nanny status
… More info
Weekly reports
You receive weekly emails with photos of the fun and a developmental explanation of the activities
…More info
Did you know?
Many nannies have never painted or played with playdough themselves growing up.
We work alongside nannies, encouraging them through hands-on learning activities so that they can actively witness your child's curiosity and natural desire to learn. Our sessions are focussed on assisting nannies to apply developmental concepts in an experiential way. We have seen nannies transform in their role of carer, understanding the crucial role they play in a child's development – not only yours but theirs as well!
What parents say

"It really is the absolute best investment for us as working parents and the growth I have seen in our nanny over the year is astounding."
"These sessions have been a revelation to us all. We have watched them grow over the last two years and it has been absolutely incredible."
"You have built an incredible space for our nannies to take pride in what they do. Memory has loved every second and I've seen amazing growth and pride in what she learns week by week."
"Noli has met nannies in the area which has been so empowering for her … and Cara flaps her arms with excitement every time I bring out the box of what they have made. Its just so cool knowing they are learning while I'm at work."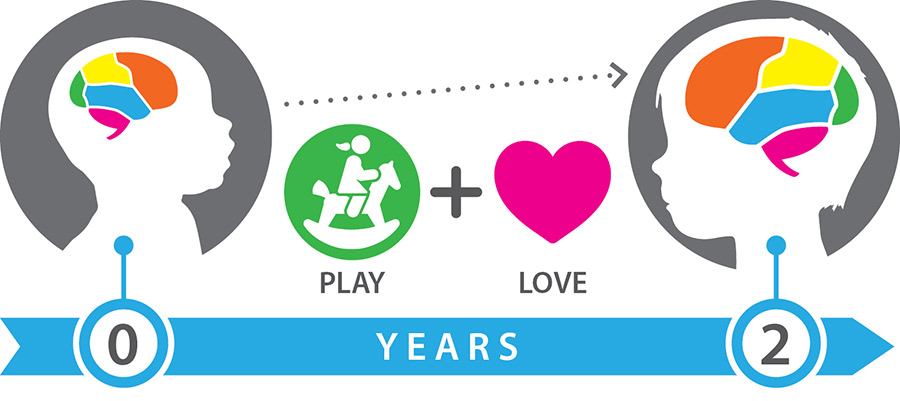 Did you know that in the first 2 years a child's brain reaches 80% of its adult size?